Profile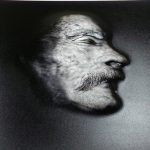 3D Painting
Description of your idea:

Tons of feedstock material is wasted during 3D printing process every day. Currently, there is no compelling technology for optimum recycling of these leftover materials because many applications require to use fresh feedstock only. However, I believe that recycled materials (e.g. plastic or polymers) could be used to promote equality and happiness among the society.

For instance, to produce art works where the freshness of the powder is not as important as it is in sectors like biomedical or aviation industry.

My idea is to use recycled materials to manufacture what I call "3D-PAINTINGs". 3D-PAINTING aims to provide graphic materials to the blind community, to enhance their self-confidence and self-learning beside enjoying the art which every person can enjoy of. I aim to 3D print the paintings with dimensions of about x=15 cm x y=15 cm x z=5 cm to serve the blind volunteers in our society who want to enjoy art. These paintings could be for cultural and art enjoyment at first but can also be a way to promote the education of impaired communities in future. According to the 2016 census, there are 54,810 people in Ireland who are blind or visually impaired and the number is rising. 3D-PAINTING converts 2D images to 3D printed art paintings which has length, width, depth and texture. The 3D-PAINTINGs do not need to be colored as it is printed for blind people.

When the blind person touches the 3D-PAINTING, the brain received the information from the skin as similar as it comes from the eyes which enables the blind to imagine the painting like it's really seen. This allows them to sense it by their own and they get to enjoy it by themselves and that enhances their self-confidence and freedom as well as equality. Empowering every individual of the people in Ireland, including the blind community would enhance their creativity to reach their full potential. At the same time, this technology promotes materials sustainability and reduces the waste to the environment which makes the 3D printing an environmental-friendly green technology.
---
---
---